Did you know
IDS Aesthetics
is now at
Robinsons The Heeren? I went there for a facial before my pre-wedding photoshoot and really enjoyed the experience there! For those who don't know IDS Aesthetics is right behind IDS Skincare's counter so you can get your products there too!
The place is really well decorated, has lots of friendly staff (the one at Novena too!) and they serve various types of hot beverages to customers unlike other facial places that only serves hot ginger tea (cause I don't like ginger
hahas).
Now back to the facial review, I've tried a number of their facials and they are all so good! This new facial treatment that I'm gonna share with you is a lifesaver, cause it can help slim your face instantly before any events - it's the Oxy V-Lift Facial Treatment!
So what this treatment does is that it lifts and firms skin, tightens facial muscle, improves skin elasticity, V-shaped facial contour, improves skin clarity and brightens skin tone! Lots of benefits in one facial right?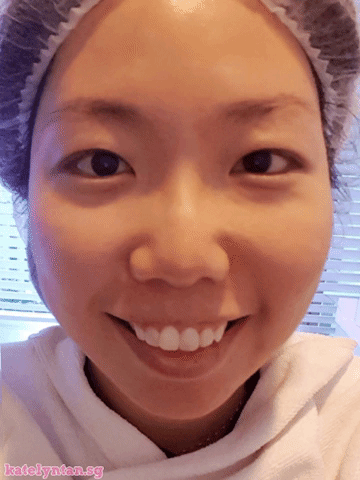 Above is a photo comparison (taken at their outlet at IDS Aesthetics @ Novena) with only half my face contoured. Just see how the left side is a lot more lifted, tighter and smoother, even the eye bags are lifted too! The photo doesn't show the brightened skin tone due to the lighting but the color is a lot more even. Also, it definitely did improve my skin elasticity too cause my fiancé (who loves to pinch my cheeks) said my cheeks became a lot bouncier. You will have to keep going back to maintain the contour but I think it is good if you need to contour your face for a special event since the effect is instant.
For those who are interested, you can
quote "KatelynVLift" for your first Oxy V-Lift Facial Treatment session at $99 (U.P. $300) before GST
. Call 6568 3559 (Novena) / 6365 2969 (Heeren) to enquire & book now! Remember to quote the above code at
IDS Aesthetics
to enjoy the promo. Enjoy the treatment and yay to a slimmer face!
IDS Aesthetics @ Robinsons The Heeren
260 Orchard RdSingapore 238855
IDS Aesthetics @ Novena Specialist Center
8 Sinaran Drive, #05-07 Singapore 307470